Every industry can benefit from the advantages of lasers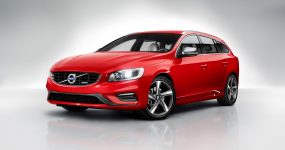 Automotive industry – a pioneer of laser technology
Over the years, the automotive industry has introduced laser technology for several different reasons, including single-sided access, stronger and safer structures, design, and variant management.
In the 1990s, Volvo and BMW were looking for new technology for fastening car roofs. They had previously used a seam-welded drip strip. Now the choice was between glue and laser technology. After a little testing, it turned out that the glue did not meet all the requirements, so laser technology was chosen. In the late 1990s, Permanova installed the first welding and cutting stations. The introduction of lasers for cutting was prompted by the ability to produce different car variants without having to change the incoming items. In the early 2000s, the design of some components changed, which required the introduction of laser soldering. The benefit of laser soldering is that the joint is more aesthetically pleasing and can be painted immediately. Over the years, the automotive industry has introduced many different laser-based methods. Permanova is able to supply solutions for:
Laser welding – used by e.g. Tier-1 suppliers (supplying the car companies directly) for welding roofs and A/B pillars and for welding subcontractor components
Laser soldering – a common method for soldering roofs and hang-on parts (HOP), such as tailgate components
Laser cutting – the cutting of components and cutting-out of bodywork details in final production
Laser machining offers high levels of productivity and precision, as well as rapid conversion, low per-component manufacturing costs, and the ability to automate flows.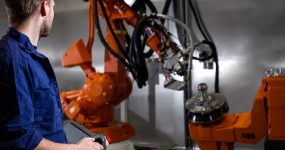 General industry
There are many reasons why companies are switching to laser technology. We'd like to discover yours!
When we meet a customer, they often want our help to solve one of the following challenges or issues:
Capacity problems – the customer needs more capacity within the same space
Quality problems – there is irregular quality in production and, in the worst case, products are having to be discarded
Cost-reduction requirements – the customer's current production methods result in a cost-per-unit price that is too high
Time-consuming post-processing – traditional welding involves a huge amount of heat, which often results in deformations that require post-processing in the form of straightening, grinding, and polishing
Strength problems – caused by irregular results due to manual manufacturing
Selective hardening – traditional hardening of the entire component results in deformations that require straightening and machining (lathing/milling)
Single-sided access – the geometry of the product makes it impossible to use spot welding, for example
Variant management – when only a few holes or contours differ between products, for example
Surface finish – the customer's current methods result in unattractive surfaces that require finishing or overcoating
Deformations – due to high heat input, such as during TIG welding
Heavy structure – to avoid deformations due to the current welding method, the product has to be made heavier than is desirable
Automation requirements – the customer's current manual methods result in occupational injuries and make it difficult to recruit staff
When we meet new customers in the traditional metalworking industry, we always start our discussions with the same question. What's the problem?
Every company has something that can be improved, such as quality, productivity, or structure strength. The list goes on.
It's only when we understand the root cause of WHY our customers want to review their production that we can understand HOW to offer our best solution and WHAT equipment best solves the issue.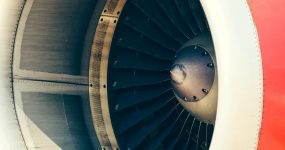 Aerospace – always uses the latest technology
Welding using lasers results in reduced weight, better fuel economy, and a smaller environmental impact.
The benefits of using laser technology from Permanova in aerospace
Large, expensive castings are replaced by components that are optimised in terms of their geometrics and materials. These are then welded using laser technology and attached to advanced finished components with the desired properties. This offers the potential to reduce weight, use less material, and greatly reduce machining time.
Permanova's tailored laser welding tools can access hard-to-reach places, which means that geometrically complex components can be produced.
Permanova's experience from the automotive industry can be directly applied to innovative and robust automation solutions.
For the aerospace industry, this means reduced weight, improved fuel economy, and reduced CO2 emissions and other harmful emissions – in sum, a greener world.