Engcon – Strömsunds kvalitetslego
Robotic laser hardening enabled Engcon to increase its profitability.
"The technology resulted in lower production costs and more consistent product quality thanks to automation," says Tobias Sjölund at Engcon.
Requirement
In Strömsund, Jämtland, Engcon manufactures tiltrotators – a hydraulic wrist that turns excavators into flexible and competent multi-taskers. The product has enabled Engcon to grow globally with sales of more than SEK 600 million.
Part of the company's recipe for success is related to the functionality and durability of its tiltrotators. For example, some of the body's components require durability while others require toughness. In order to increase wear resistance, wearing washers were previously fitted to exposed parts of the body. However, a manual process meant that the quality was inconsistent.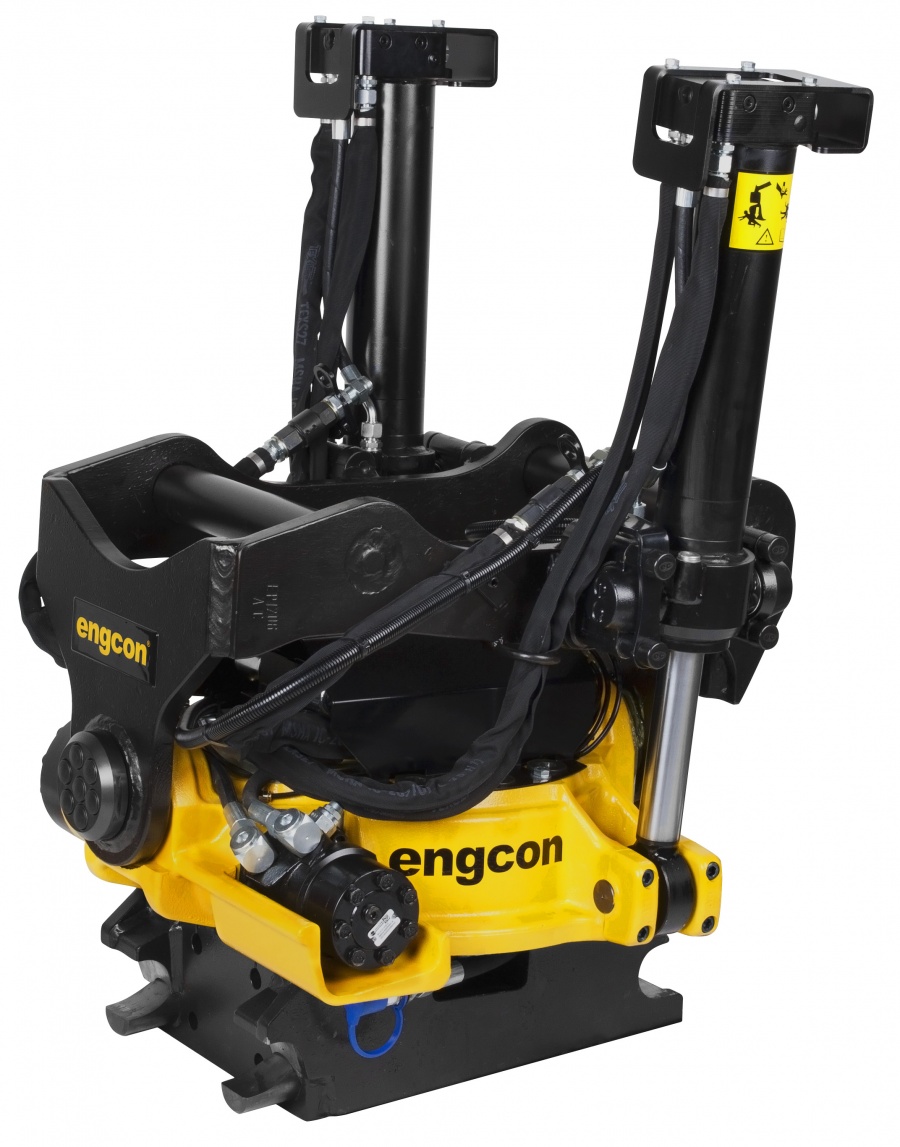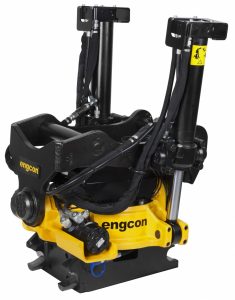 Solution
Engcon was looking for other methods to harden specific components and, along with Permanova, found laser hardening to offer very good results. This is a hardening method that uses robotic lasers to precisely reinforce the surface down to a tenth of a millimetre. After the evaluation, Engcon decided to invest in a robotic laser hardening station together with its subcontractor of these hardened components, Strömsunds Kvalitetslego. Permanova was commissioned to manufacture the laser hardening station on site in Strömsund.
Outcome and customer benefit
Robotic laser hardening has enabled Engcon to become more profitable. Compared with the previous solution, wearing washers, Engcon has saved 11 percent in production costs and also achieved more consistent quality in its products as production has been robotised. Since wearing washers do not need to be kept in stock, the capital tied up in stock has fallen by SEK 0.5 million. Thanks to its own laser hardening equipment, the company can also work on product and process development more efficiently.