PERMAFLEX is our standardised laser robot cell that embodies 30 years of laser experience and more than 200 deliveries of customised robot cells. In simple terms, we've packed all our knowledge into a single robot cell, for our customers like you to benefit from.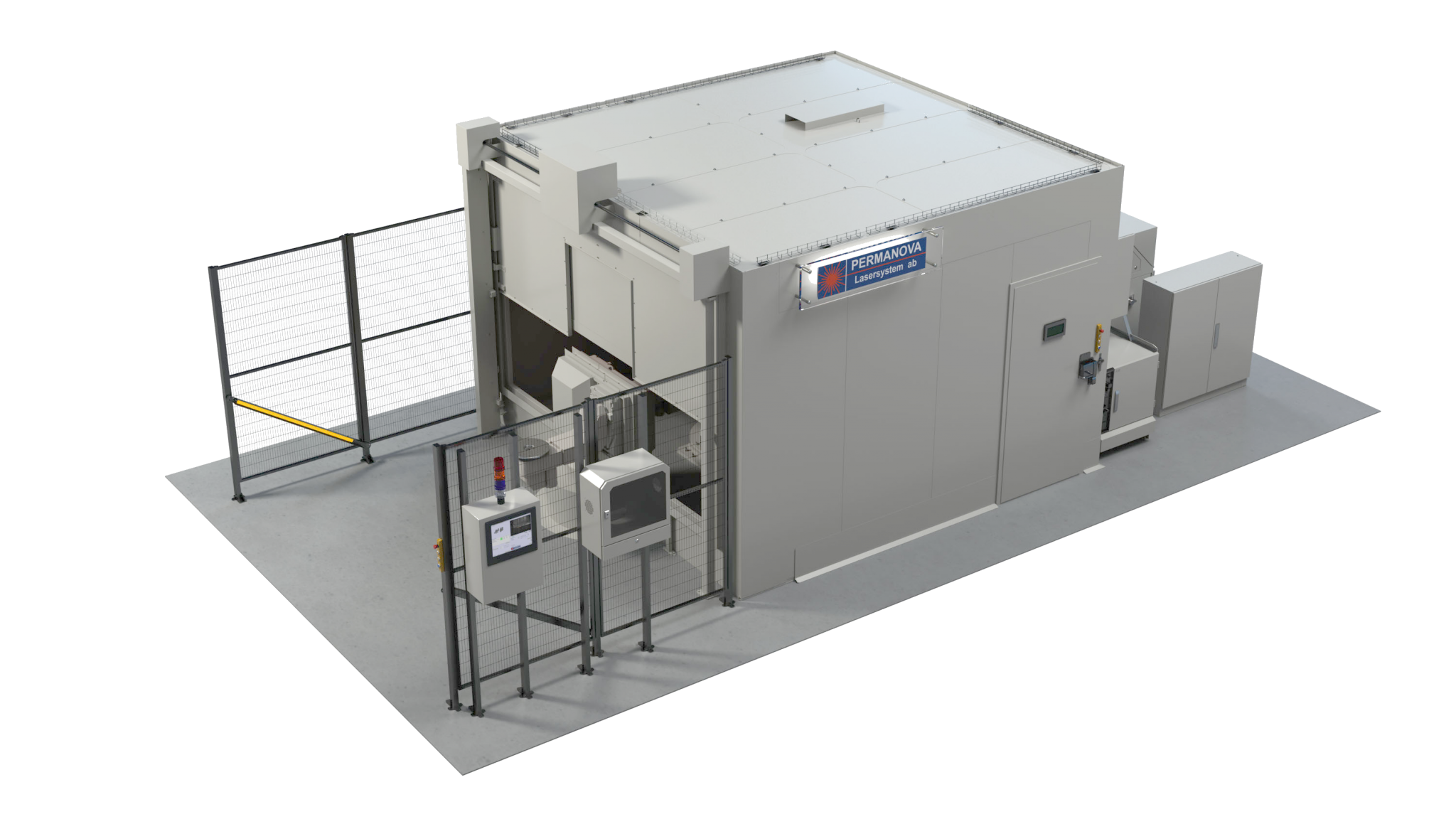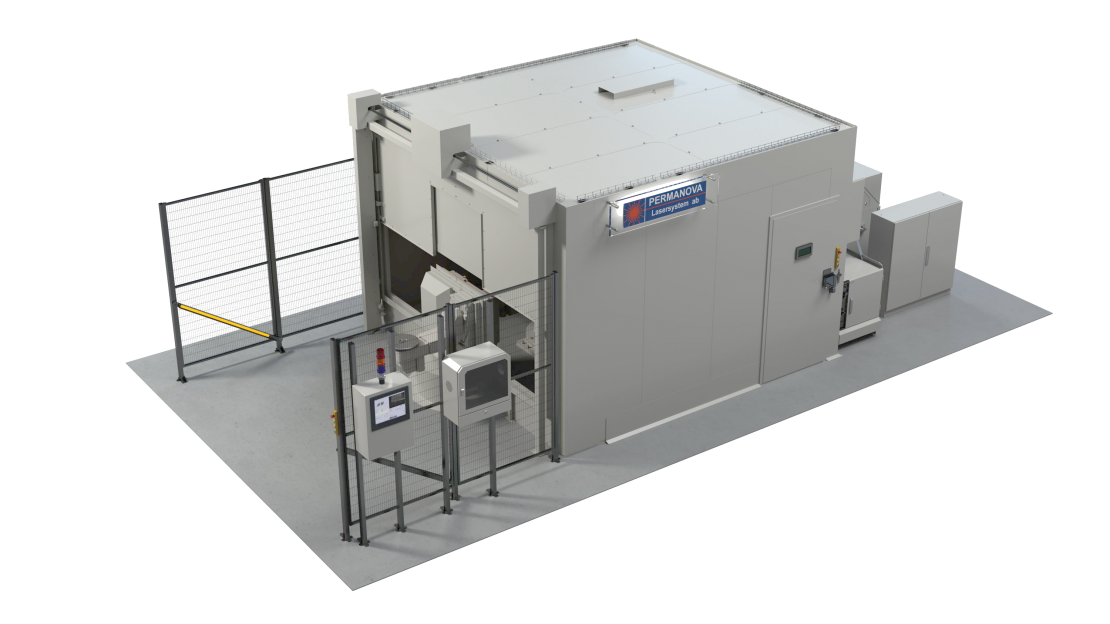 PERMAFLEX is equipped with tools for both welding and cutting. In the cutting version, the laser beam is transmitted by way of high-power fibre from the laser to a robot-mounted cutting tool. In the welding version, the beam is transmitted to a welding tool with a joint locator and optional joint tracking. Standardisation makes the manufacture of the PERMAFLEX cell cost-effective, shortens delivery times, and speeds up commissioning. Overall this results in great economy for our customers, and that's before we even look at the unique features and performance of PERMAFLEX. PERMAFLEX Weld has an in-built joint identification feature which reduces stoppage time when starting a laser welding job and ensures a safer welding process. The optional joint tracking further improves performance and allows for more complex welding geometries to be catered for. With PERMAFLEX, shaped or deep-drawn sheet metal can be welded or cut with high levels of efficiency. The latest in laser technology and robotics is combined with in-depth knowledge of laser processes and system technology.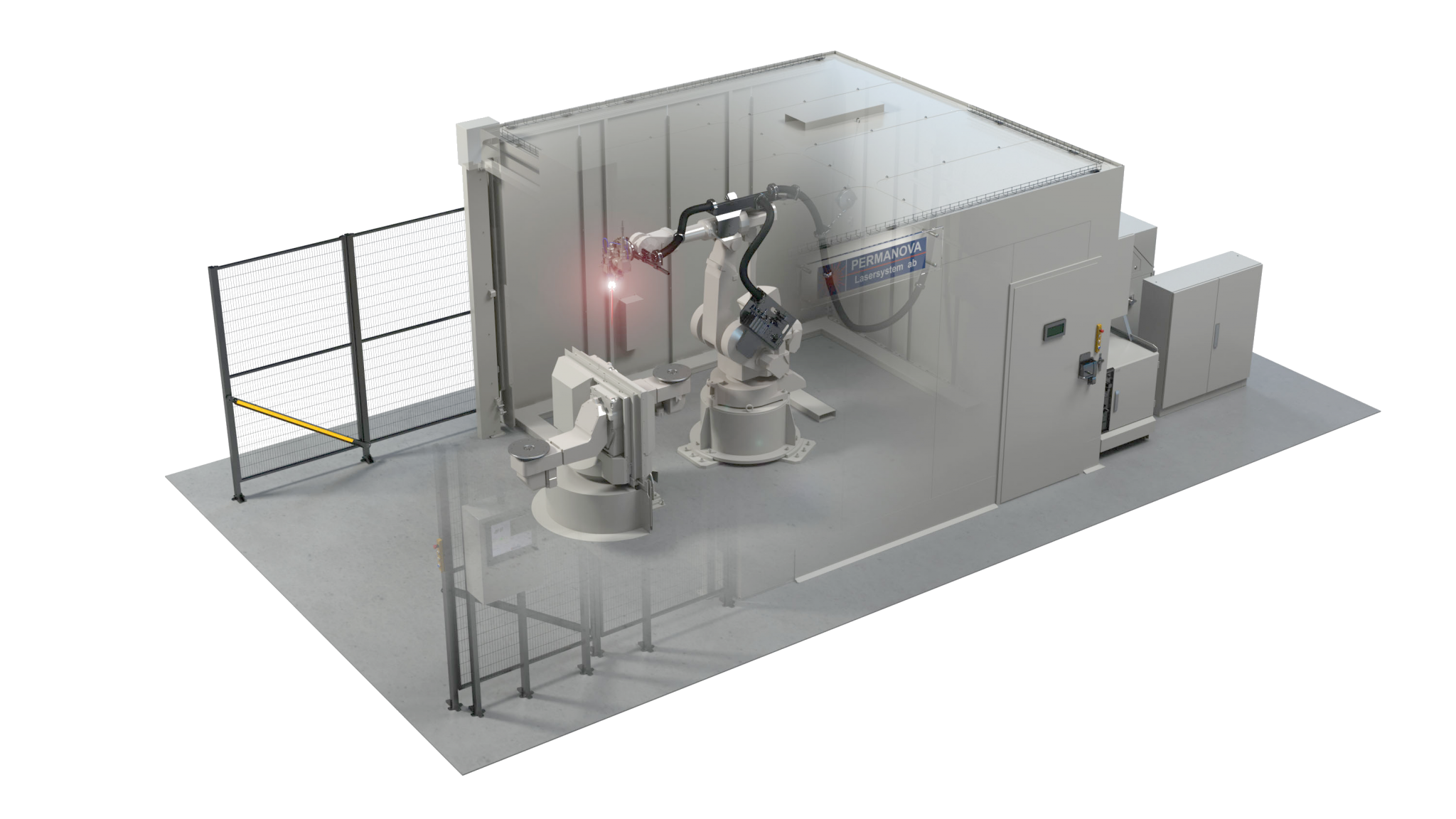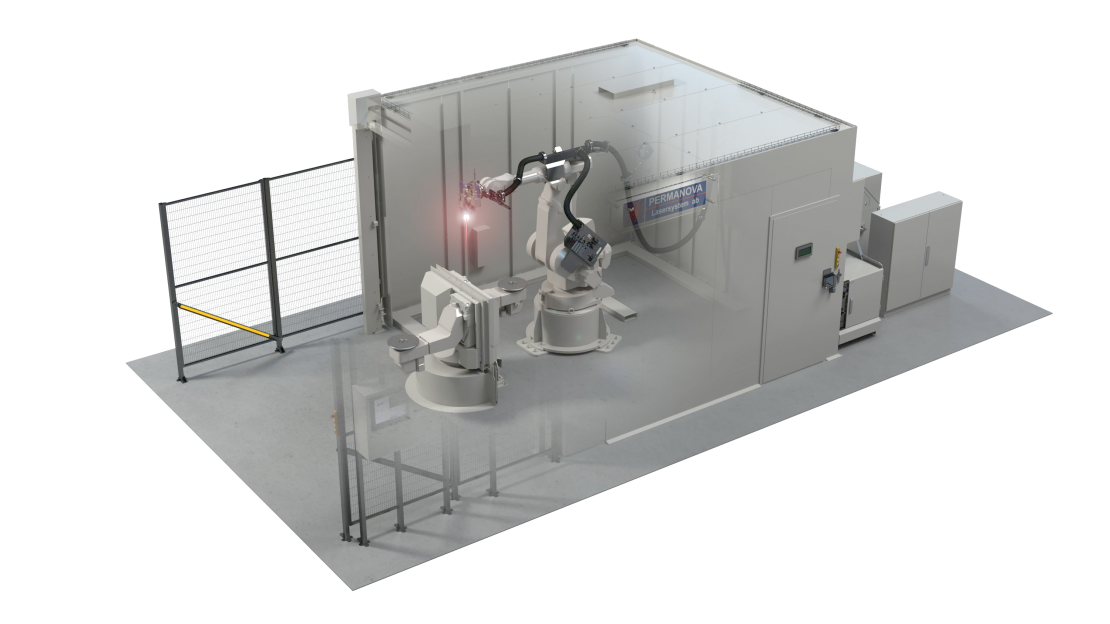 PERMAFLEX allows you to build on the base cell by way of a variety of handling solutions and laser sizes, making it possible to adapt the cell to a variety of different applications.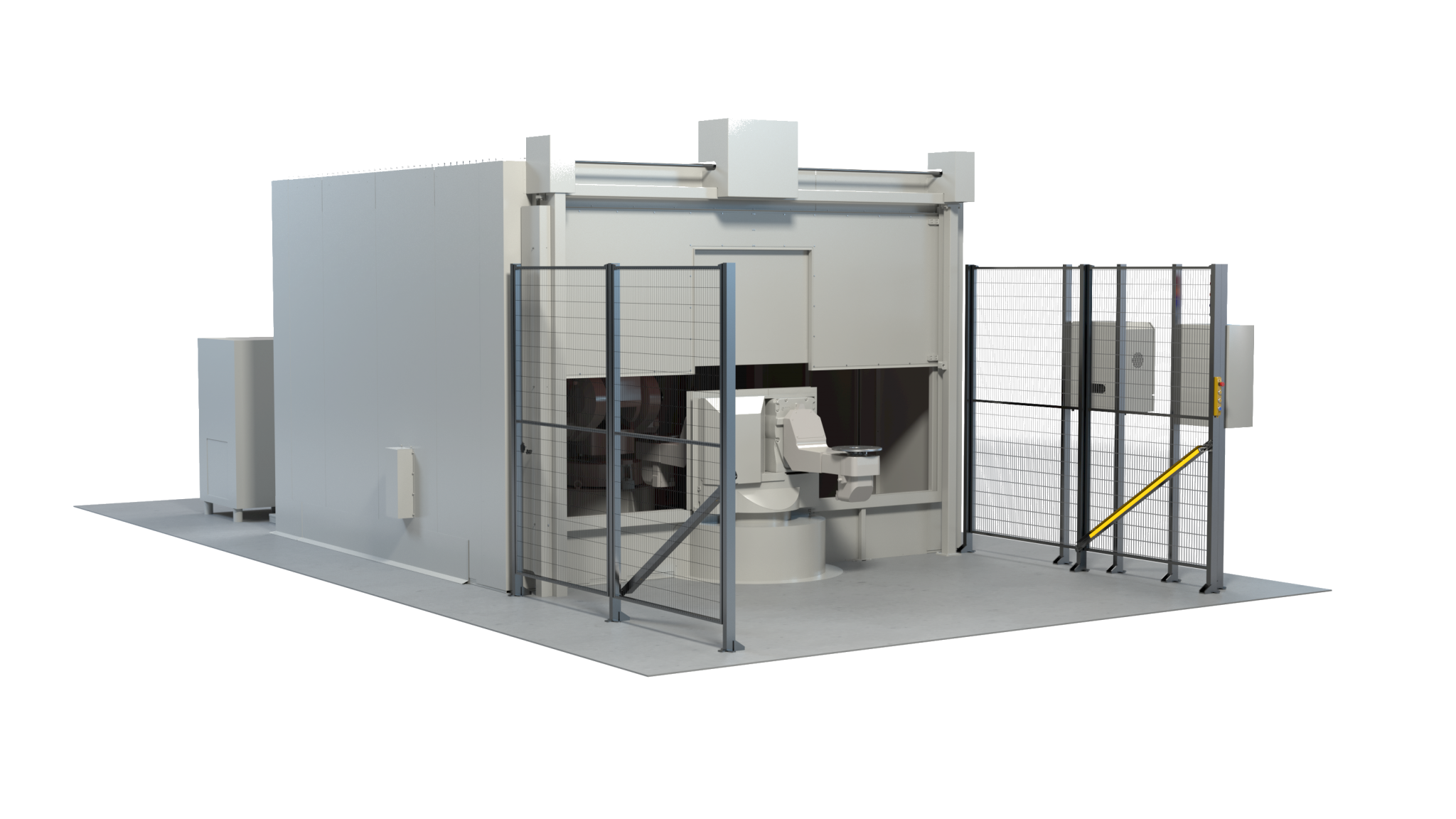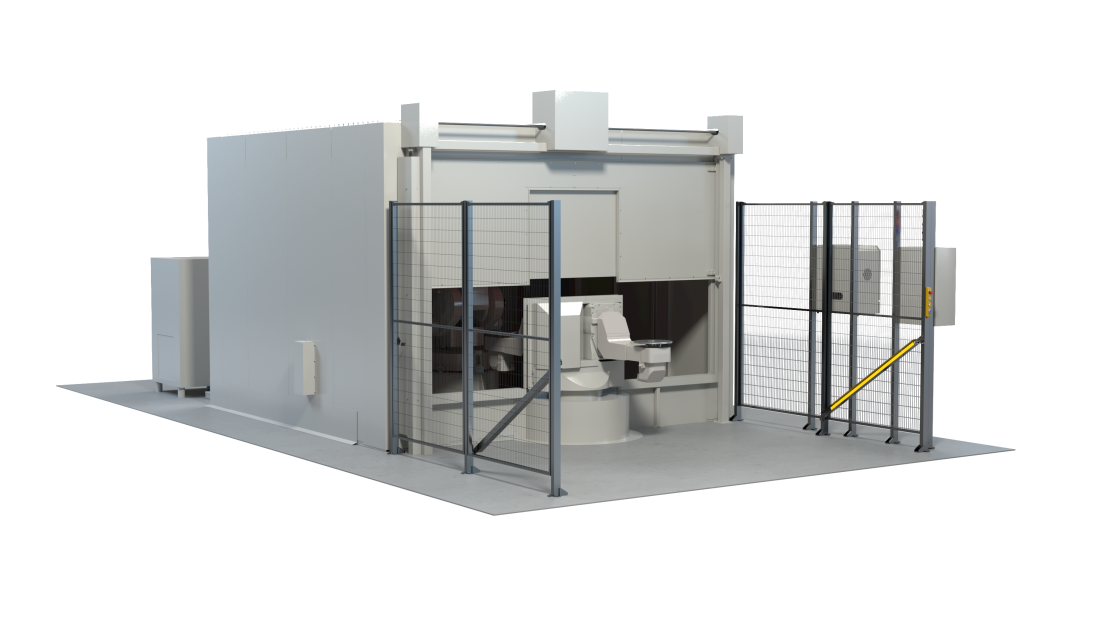 The highlight of our laser welding cell is the joint identification and tracking feature, which we have refined in our deliveries to customers including Westinghouse, Volvo Cars, and Volvo Aero. The features are available by way of the laser process tools that the robot positions during the laser welding process. In simple terms, even the "blindest" and "shakiest" of robots can, with a wide reach, get a good view of their welding path, precision, and fine motor skills even at high welding speeds. The robot finds the weld joint in a three-dimensional world and correctly positions the laser weld.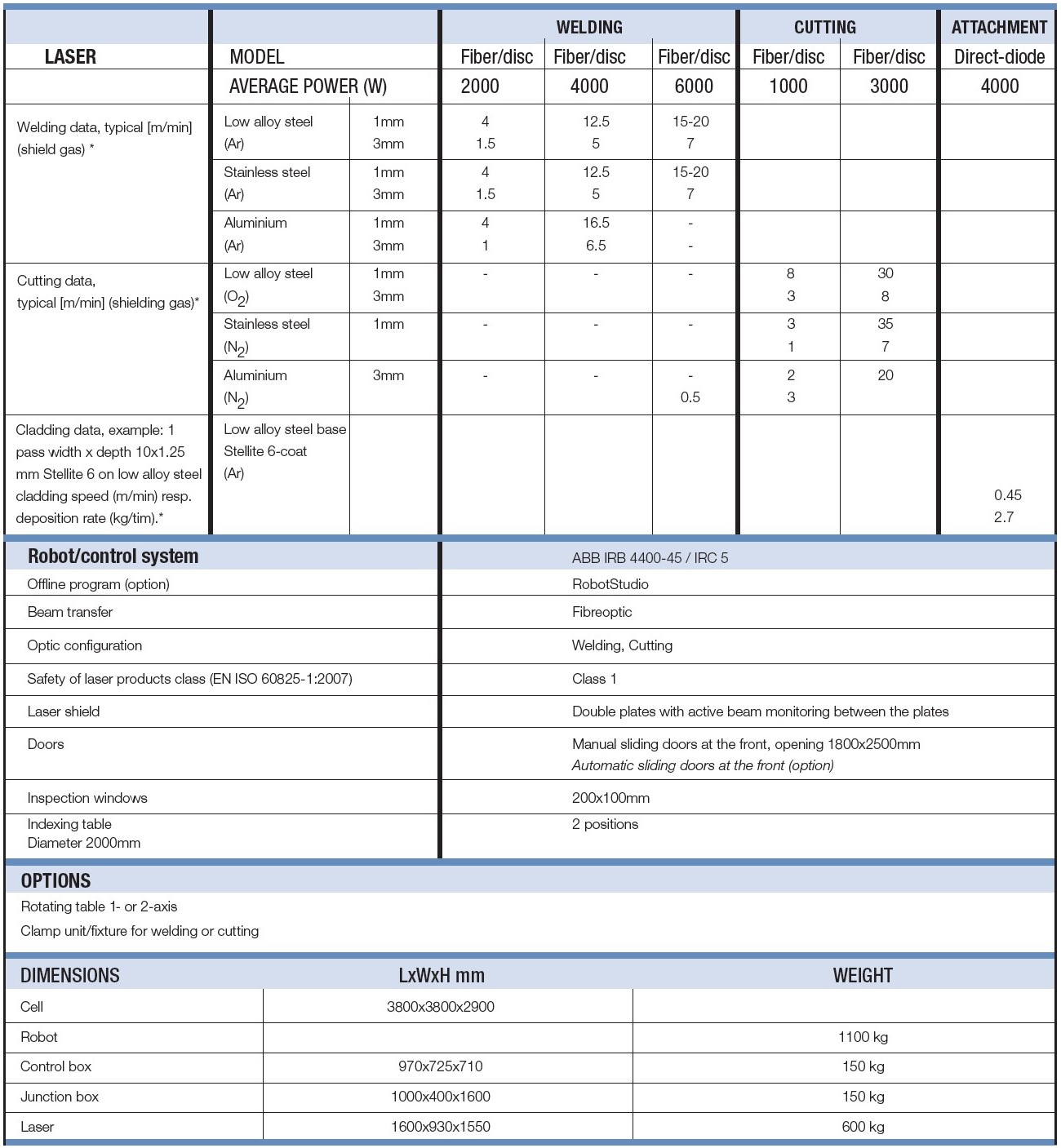 Robot
The robot is a very important component, especially in cutting applications. The choice of robot affects the track accuracy, repeatability, system design, and flexibility of the programming system.
Robot cabling
The location of the cabling is important in terms of both safe operation and quick maintenance. Permanova uses tried-and-tested cabling solutions. The laser system includes I/O signal cabling, optical fibre, and gas pipes on the robot.
I/O
The standard I/O configuration is based on Profinet.
Software
Basic features are included for managing the system and start-up and for carrying out the process (cutting, welding, etc.).
Positioner
To enable rapid switching times and/or repositioning of the component during the cycle, different types of positioners can be integrated into the process enclosure.
Laser
The laser must be set at the correct power level and beam quality for the process in question, be easy to control, and be a reliable beam source. Permanova works with all major laser manufacturers in the market.
Laser cooler
An external heat exchanger or cooling unit can be installed for the laser.
Process tool
The process tool is one of the most important parts of the system. The tool must support the process well and the structure must accommodate the movements of the robot in relation to the geometry of the workpiece.
Station media panel
The station media panel has valves for process gas and cross jets ("air knives"). The panel includes dual valves for easy switching between two or more (optional) process gases. It also features electrically controlled pressure regulators for compressed air for various accessories, such as fixing devices.
Process monitoring
There are different types of process monitoring systems available for welding processes that can be integrated into the system.
Component position sensors
Position sensors can be used to measure and fine-tune the robot's coordinate system for each cycle.
An FPS can be integrated into the laser system in order to set up and monitor the actual focus position and cutting nozzle position over time, as well as ensure a stable automated process.
Scrap collection
Various scrap management systems are available for laser cutting systems that produce larger pieces of scrap.
Fixing device
Various fixing devices can be used in the system. The fixing devices can be part of the delivery or be developed separately by an application developer for subsequent integration into the system in collaboration with Permanova. (Not standard.)
Process screen
Electrical safety system
All gates and doors are interlocked and emergency stop buttons are monitored by a safety system. If the safety system is activated, all movements are stopped and the laser beam is turned off.
Laser safety housing
Based on a steel frame with multi-layer wall sections in sheet metal. Different sections can be reinforced in accordance with risk analyses.
Doors
Doors for loading components are included. Their size varies from small hatches to large sliding doors, depending on the size of the component. A manually opened service door is integrated into the laser security housing to allow easy service access to the cell.
Table
For smaller components, a fixed table can be supplied with the system. Fixing devices are mounted to the table.
Monitoring camera kit
An IP camera linked to the station computer/monitor is used in order to view the inside of the cell.
Smoke extractor
Normally, an opening for a smoke extractor in the cell roof is sufficient for ventilation. For large quantities of smoke, such as in the case of thicker materials, additional smoke extractors can be installed to protect the cell and filter the extracted air. Alloys containing toxic substances must be handled with special care!
Laser enclosure
Laser housing
The laser source can be located in its own secure housing to enable quick and safe access for servicing.
Offline software
Our offline software is a RobotStudio program that generates the customer application's robot track, including features such as laser beam on/off, process gas on/off, etc. The appropriate welding data (laser power, speed, etc.) are retrieved from a database. In addition, simulations can be carried out for reachability, cycle time, etc.
HMI (Human Man Interface)
The HMI for the Permaflex concept primarily shows the product selection, station error messages, and safety status.
Training
We provide training in the operation and servicing of our equipment and software, process training, and safety training.
Permaflex is our standardised solution that embodies 30 years of laser experience and more than 200 deliveries. In simple terms, we've packed all our knowledge into a single robot cell, for our customers like you to benefit from.