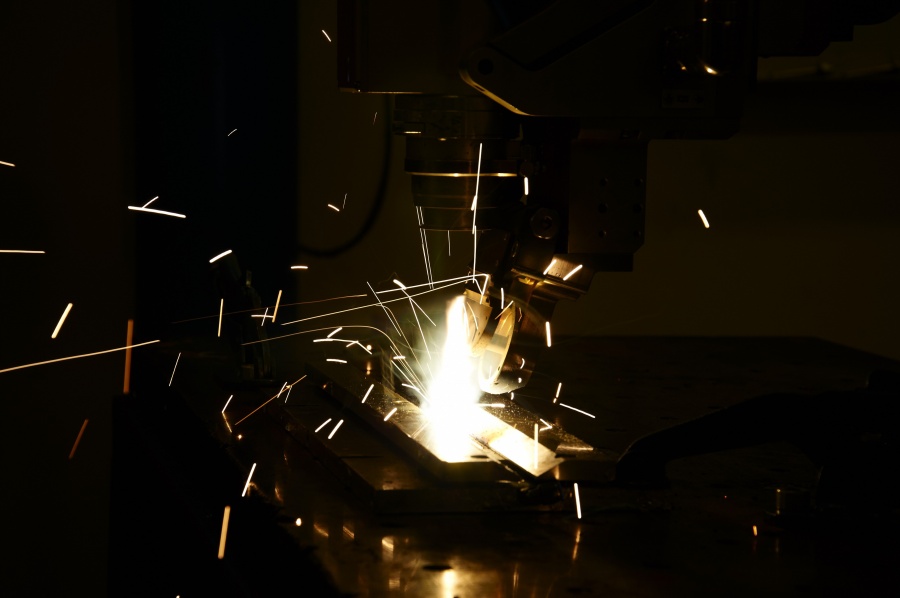 Application lab
Our premises boast a laser/robot lab that is well-equipped and flexibly designed in order to run many different processes. The most important success factor is that we always have experienced personnel on hand to help our customers succeed in their efforts.
Typical services we can provide:
Before deciding to invest
Feasibility studies: test processes and develop process parameters before making an investment decision in order to minimise risk and to shorten the introduction time when installing and commissioning a production cell.
Manufacture of prototypes: develop prototypes, such as for internal tests or to offer to and test for end clients before your own laser production equipment is installed.
Market tests: produce a limited run to conduct market tests before deciding to invest in laser equipment.
After deciding to invest but before the purchased equipment is installed
Limited-run production: produce a small run to offer customers before the installation and commissioning of your own production equipment.
Installation and commissioning of equipment
Product/process development: test new products, processes, and materials.
Parameter development: when introducing a new product, the development/optimisation of process parameters can be done in a lab environment so as not to interfere with serial production.
We can offer customers several different processes:
Wire-free laser welding with or without joint tracking
Laser welding with wire
Scanner welding
Additive manufacturing with wire (LMD – Laser Metal Deposition)
Laser hardening
Laser hybrid welding
Laser soldering
Laser cutting
We also offer varying degrees of material analysis as required.
The lab is equipped with:
10 kW laser
Two robots
Fronius MIG/MAG welding unit
Positioner: up to 2 tonnes
Demmeler table with flexible fixing devices
Induction heater
Pyrometer
Contact us to discuss what you are interested in.